Daniel Pargman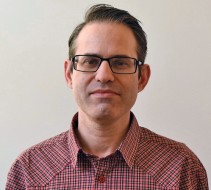 Associate professor in media technology specialized in sustainability at the Department of Media Technology and Interaction Design at KTH Royal Institute of Technology, Stockholm, Sweden
Daniel Pargman is an associate professor in media technology with a specialization in sustainability at the Department of Media Technology and Interaction Design at KTH Royal Institute of Technology in Stockholm, Sweden.
His research interests are situated in the intersection of computing and sustainability and in understanding the role of ICT in decreasing CO2 emissions and in speeding up the necessary shift to a more sustainable society.
The two overarching questions that guide his research are: (1) What happens when exponential developments in computing bump into sustainability-related limitations (for example in terms of the material footprint of ICT or the CO2 emissions from manufacturing and use)? (2) What is the role of ICT in the transformation to a more sustainable society (where people can live good lives within planetary boundaries?