Emmanuel Caillaud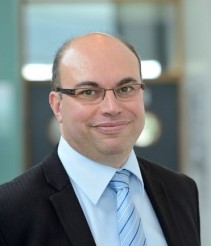 Full Professor at Conservatoire National des Arts et Métiers (CNAM)
Emmanuel Caillaud is a full professor with Conservatoire National des Arts et Métiers (CNAM) Paris since January 2022. He teaches management, sustainability and corporate social responsibility (CSR). He is in charge of Masters in CSR and quality.

Emmanuel Caillaud obtained his PhD from the University of Bordeaux in 1995 and a Master in Public Management from the University of Strasbourg in 2017. He is a full professor since 2002. He worked as an associate professor between 1995 and 2000 with the Ecole des Mines d'Albi and as a full professor in industrial engineering with the University of Strasbourg between 2002 and 2021. He had several responsibilities in higher education such as vice-president of the University of Strasbourg, and science counselor in an embassy.

His research progressively evolved from applications to engineering design to industrial strategy. His main interests are knowledge and competencies management and sustainability. Professor Caillaud has supervised 20 PhDs and has published more than 30 papers in international journals.