Vincent Thornhill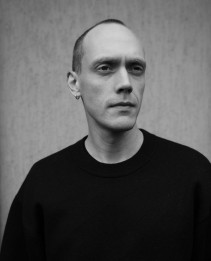 Artist and designer, PhD researcher at KU Leuven / LUCA School of Arts, Belgium, and educator in the Information Design Masters at the Design Academy Eindhoven, NL
Vincent Thornhill is an artist and designer; a PhD researcher at KU Leuven / LUCA School of Arts, Belgium; and educator in the Information Design Masters at the Design Academy Eindhoven, NL. Through his practice he conducts a re-reading of digital image technology, focusing on ideals and values present within digital image processing algorithms. Vincent's work takes the form of performative presentations and video installations, with recent exhibitions including: A/D/O, New York; Bureau Europa, Maastricht; V2_ Lab for Unstable Media, Rotterdam; and the Istanbul Design Biennial.
Seeing through image training data
As AI enhanced computational photography becomes the default in smartphone camera systems, the world our photos capture goes beyond mere visual depiction. Through looking at images as part of a growing and deepening digital infrastructure, this artistic lecture follows pixels as they amass values and meaning while travelling through datasets, algorithms, and interfaces; questioning what 'world' these images come to represent, or even create, as they structure a new way of seeing.